Overview
Email marketing performance is determined by two factors: email deliverability and open rates. Both of these factors have a significant impact on total marketing effectiveness. Email address verification is a necessary step in improving email deliverability and establishing a positive reputation, both of which will increase the total email marketing performance.
It's simple to verify your email lists using DeBounce or to integrate email verification into your application using the API. Let's have a look at where to begin. Don't hesitate to contact our help team if you get stuck at any time.
Create a Free DeBounce Account
DeBounce offers a small batch of credits for free to use and does not require a credit card to get started – 100 free verifications are included with your account. If you require more verifications, take a look at our competitive price. To register, you can navigate to the Signup page.
Using the Platform
You can upload and validate a batch of emails at the same time if you have a list of emails. To prevent bad emails from entering your database, you can use the API to connect DeBounce to your own application.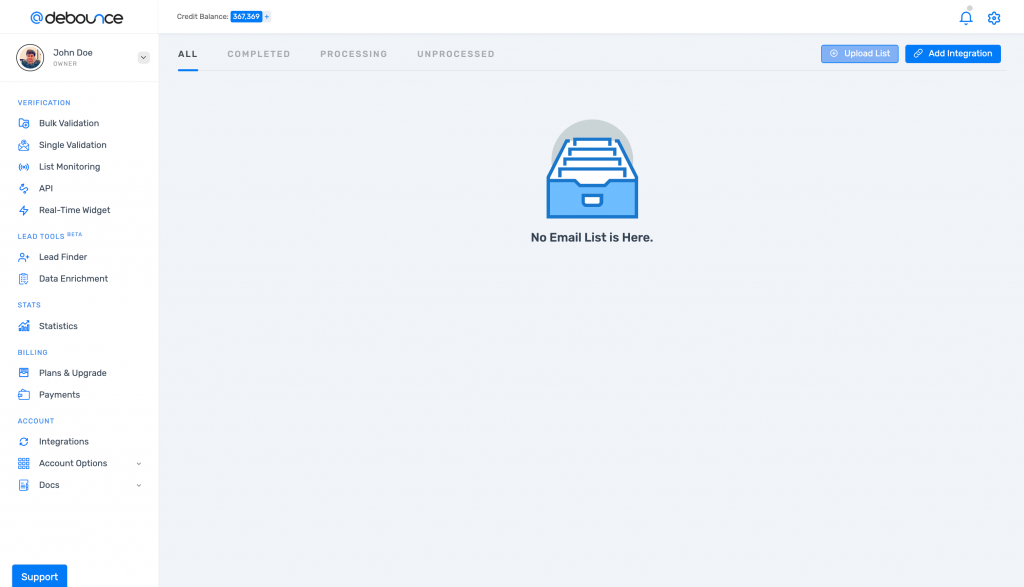 You may use your credits for the following services:
Bulk email validation
Single email validation
Lead finder
Data enrichment
Email list monitoring
API services