Before you can use the SparkPost REST APIs, you will need to have a valid SparkPost API key. Below are the steps you will need to create a SparkPost API key. Open a browser tab and Log In to your SparkPost account. Click the Account tab in the left-side navigation.
Then click on API Keys. Near the center, click the orange New API Key button.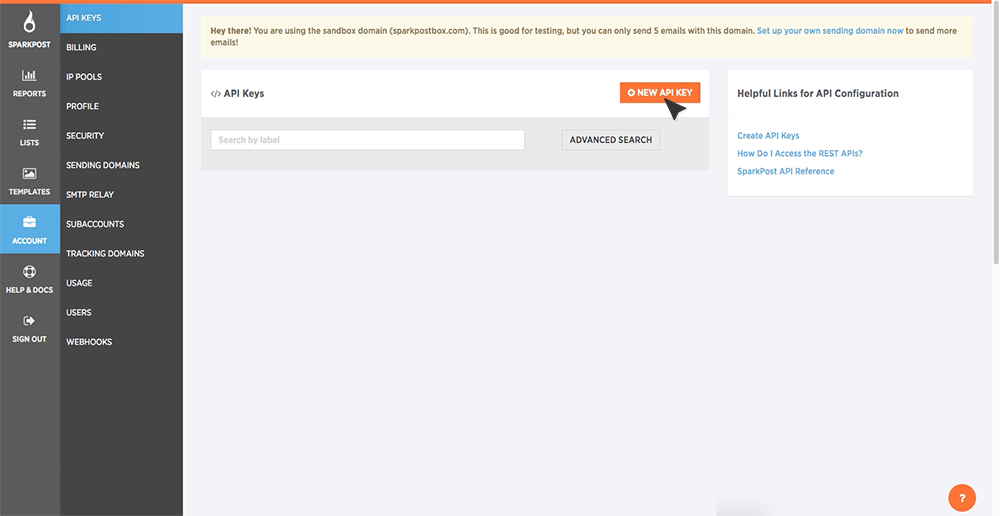 Enter in an "API Key Name" of your choosing; this name is only used internally for your organization's purposes. Then under "API Permissions", you will need to check the three following boxes: Account: Read Recipient Lists: Read/Write Suppression Lists: Read/Write Leave Allowed IPs blank and click the orange Add API Key button.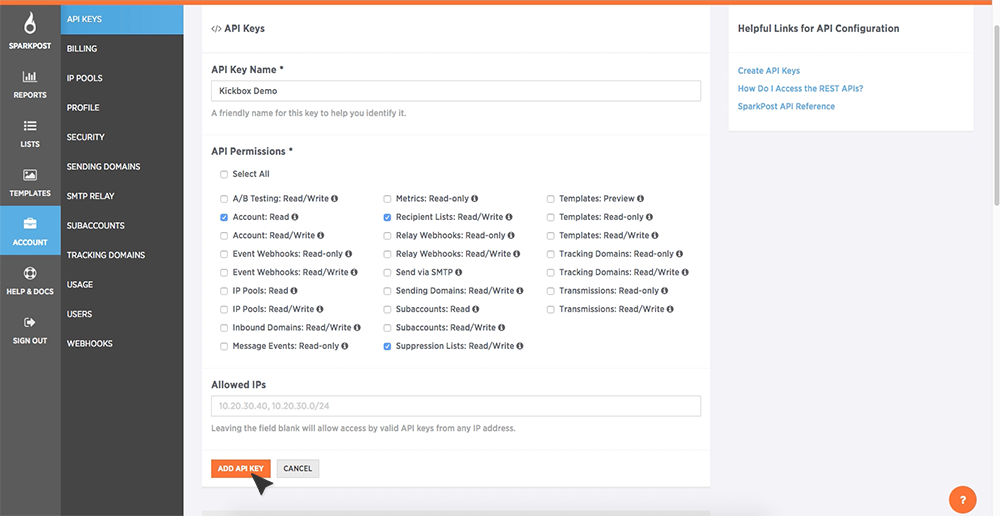 The new API key will be generated and appear at the top of your screen. Click the orange Copy command next to the API key.